There are terms used in some corners of the internet, especially in funspace, but they are so specific that there is no standard English version at this time. It's the phrase "poor little meow meow," an sometimes ironic love word that applies to badly-behaved characters and celebrities, but somehow becomes a lion and even seen as a victim. In Prime Video's new series, The Terminal List, a thoroughly rotten action thriller, Navy Seal's James Rees (Chris Pratt), continues to carry out thorough and compulsive public executions. The cognitive dissonance between the show's "hero" behavior and the mysterious loyalty he inspires everyone around him is very ridiculous and obvious, and the show "My Poor Little Meow Meow: Sometimes called a "series".
The story of eight episodes follows Reese as he chases the enemy's hit list after his team's overseas mission has tragically failed. Along the way, Reese catches the wind on what looks like a massive plot — or does he do? The soldier's mind has also been added by combat, and he can't stop experiencing confused memories, lending a paranoid throughline to the series. Most of the eight hours of the show include hunting down and creatively disposing of those who he sees as a haunted veteran directly related to recent misfortunes.
Terminal list really wants you to love that killer hero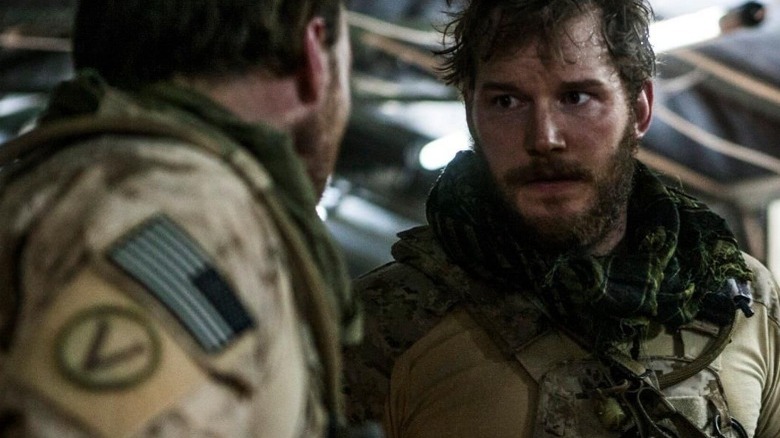 The "Terminal List" initially seems to belong to a suspicious but apparently popular action sub-genre. This sub-genre is full of men coded as American heroes who kill many people in the name of intangible qualities such as "justice" and "freedom". Many of these stories are aggressive and Jingoist, while others can have a certain flashy and semi-exploiting cinematic appeal to action fans, and only a handful are really good. The problem with the "Terminal List" is to work overtime so that the story of its melancholy revenge is not mistaken for escapism or art.
The show is deadly serious and moral, blocking attempts to see it as stringless fiction by making the character sharply claim that Reese is doing the best and right thing every time. "I'm sure the man we're chasing is the victim," a random soldier solemnly said later in the series. Just as the meat and potato orientation leaves no room for real thrills, the overly explicit script leaves no room for nuances.
One of the most frustrating parts of Jack Carr's book-based "Terminal List" is pretending to have something deep inside, despite many attempts at compassionate engagement. It means that there are many things to do. Jeanne Tripplehorn plays the head of the government sector wanting to shed light on the plight of PTSD for returning soldiers, and Constance Wu appears to be corporate-funded corruption related to Reese's final mission. A reporter whose purpose is to clarify things. The show simply scratches the surface of the actual problems that affect the veteran, and repeatedly abandons the veteran in support of the protagonist's constant and dedicated mission.

Miscast leads and crushed support casts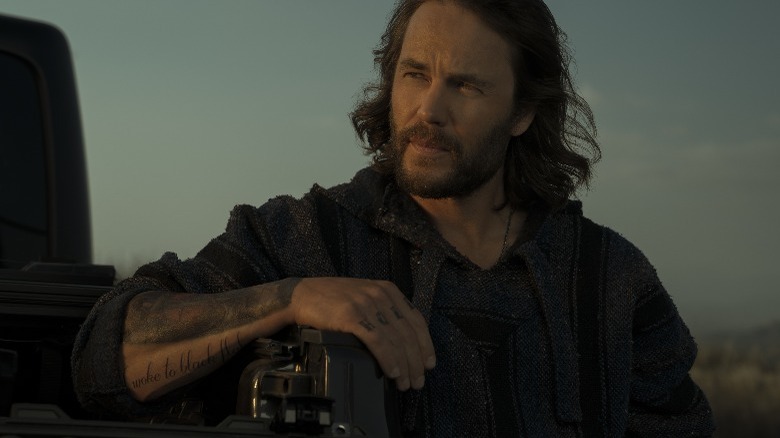 Despite the eight hours it takes to build a character, it doesn't matter that The Terminal List provides a bunch of vaguely sketched architypes. Reese's wife (Riley Keough) and daughter (Aro Meltz) are constantly quoted as the driving force behind his mission, but all we know about them is his civilian life. It comes in a very shallow glimpse. At one point he took her daughter to hunt, and at another time she painted him. About that. Still, when he shoots a stranger over and over again from his murder list, it is her voice that guides him. She is a hollow plot device, nothing more.
Some performances will liven up the project. Both Jai Courtney and Sean Gunn will appear, playing two different colorful flavors of the corporate douchebag. Meanwhile, Taylor Kitsch adds the coveted soul as Ben, Reese's friend. Ben will soon join the campaign, but move him towards introspection more than anyone else. Pratt's eyes are prominently empty in a role that requires visible emotional distress, but Kitsch comfortably holds all the conflicts that the story requires of him.
After a solid premiere episode, The Terminal List unfolds in a pattern that quickly becomes boring, with memories of Reese's life before the SEAL team's mission failed, his current voluntary quest, and others. People's insulting stupid scenes alternate, to stop him before he finally decides he's right. The dull writing is disappointing, but its weakest link may be its lead. Pratt, who was previously good at comedies such as "Guardians of the Galaxy" and "Parks and Recreation," is clearly misunderstood here. Every scene intended to resonate emotionally becomes flat, and at each step of Reese's life-destroying journey, Pratt presents a version of the character's stone face that looks completely unchanged.
Unlike James Rees, who can't stop and doesn't stop drawing red lines on his enemies, you should probably end up crossing the "terminal list" from your watchlist.
The "Terminal List" will arrive at Prime Video on July 1, 2022.
Read Next: 20 Underrated Rom Coms You Need to See
Post Terminal List Review: Chris Pratt leads an aggressively bad military thriller and first appeared in / Film.